1. You have to be willing to price it right: Try not to get emotionally stuck on a certain price. Yes, us realtors understand you may not be able to cut your price to the level of some of those bank owned homes, you can still do your research as to what comparable homes are selling for. If you're going to sell your home in a down market, you may have to be willing to make some concessions on price.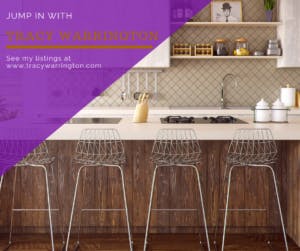 2. Make sure the home has curb appeal: When you're buying a car, do you want to buy one that has the taillight out, or stains on the seat? Probably not. So when it comes to your home, cover up the holes in your wall, fix the light bulbs, paint the trim, put some fresh flowers in the yard. All the hard work should pay off by at least getting that buyer through the door.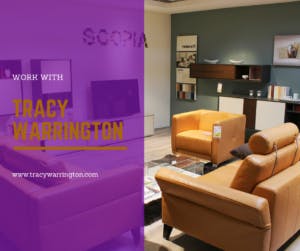 3. Clear the home of clutter: When selling your home, you want potential buyers to believe that this could be their home! So you want to remove any stacks of bills, or personal photos, or "clutter" from the home. Yes it's great to stage your home! But you want to remove any unnecessary furniture and put it into storage.  If you can remove clothing from the closets and put it into self storage you make the closets feel bigger.  Reduce all the extra clutter throughout the house to make it feel bigger, more spacious and buyer friendly.
4. Fix big problems: This is similar to creating the curb appeal, but taking it one step further! Because if your house has a big problem that will turn a lot of buyers off, they won't buy! Invest to upgrade some key features in the home like new carpeting or hardwood floors, looking for a new water softener, etc.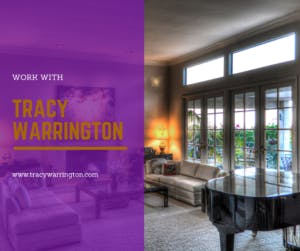 5. Fix smaller problems around the house: Something you should do even right now, is to go through your house with a pen and pad of paper, and take notes on all the small things that need to be fixed! Because if you noticed them, the buyer will too! It will hopefully only take a few hard days of work, but in the end the house looked much better, and was more inviting to a buyer.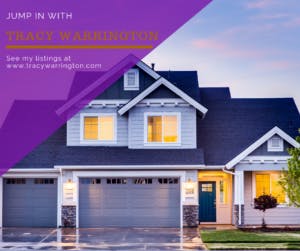 6. Staging the house: This is a MUST! When we take our professional photos of your house, you want it to be staged. We will make the rooms feel more spacious, give it a less cluttered look and a make people feel more at home. We will make your home look like something out of HGTV!
7. When the house is showing, keep the house clean and don't be there:
Something you may not know, is that you shouldn't be home or around when we're doing an Open House or a Showing. As a potential buyer, they do not want to have the home owners in the house. What you can do before hand is do a great clean or do some baking! It will give the house a pleasant aroma, and people will feel at home.
Get a good agent to help you sell:
That's where I come in! When your selling your house, sure you can try to put it up on kijiji or ask your family to put the word out about your home. But think of this, your house is one of your biggest assets, you do not want to make any mistakes. You need to use someone who understands the power of the internet, the importance of good wide angle interior photos, and an overall marketing strategy for your house.
~ Tracy