1. Make a Schedule
Make time to go around the house and ask yourself these 2 questions…
1. What areas need the most work?
2. Where do you skip during routine cleaning?
Having a plan for when you're tackling each room will keep you focused on the task at hand.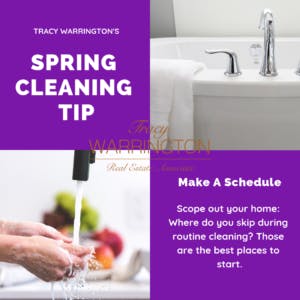 2. De-clutter
De-cluttering makes you more efficient and keeps you organized. Studies have shown that a dis-organized home adds to your stress level. You'd surprised how fresh you feel after you eliminate unnecessary clutter from your home.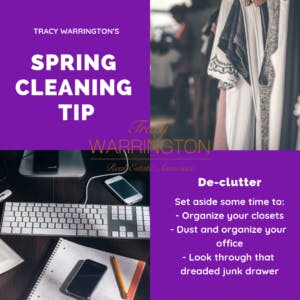 3. Always Work from Top to Bottom
When you think about how to spring clean your home, it's important to start from the ceiling down. This will force the dust downward and keep you from having to re-dust or re-clean your space. Always get cobwebs and dust from your ceilings and fans first. It will save you time.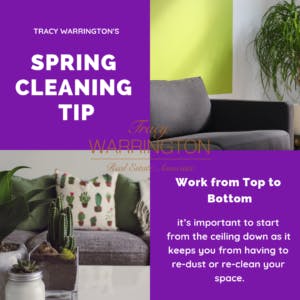 4. Walls and Windows Need Love too
Use a damp towel to wipe down walls and blinds. Remove and wipe down the window screens outside. A steam cleaner with a squeegee is a great way to clean windows.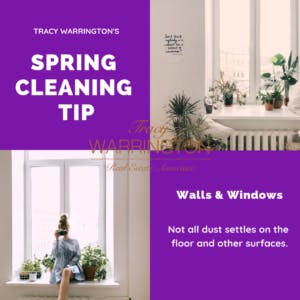 5. Don't Be Scared of the Kitchen

Wipe down your cabinets. Go through your pantry and refrigerator. Wipe down the shelves, and throw away any old items.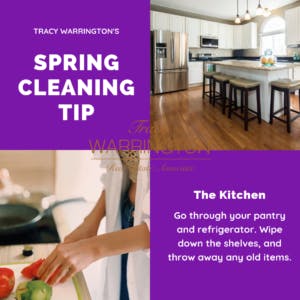 6. Don't turn away from the Bathrooms
Change your shower curtain and go through your cosmetics drawer or medicine cabinet and throw away any expired items.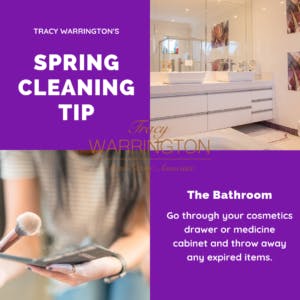 7. Don't Forget About Your Air
Replacing furnace and HVAC filters is one of the most important and overlooked parts of spring cleaning. And if anyone in your home suffers from allergies or wakes up stuffy during allergy season, adding an air purifier to his/her bedroom will help.