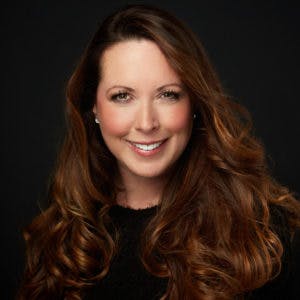 Tracy Warrington
As a REALTOR® and as a person, Tracy Warrington is never one to settle for the status quo. Whether it's through her extensive history of volunteer work, over 15 years of negotiating on behalf of her clients, or her passion for turning a fixer-upper into a homebuyer's dream home—she values her community and every person she meets along the way. Having personally dealt with the stress of buying and selling a home numerous times, she understands the difficulties that come with making such a massive decision. As your guide through your real estate transaction, Tracy will be by your side throughout every step of the process to provide a stress-free experience and ensure that your real estate goals are achieved.
Proudly born in Calgary, Tracy is an avid volunteer in Calgary and the Foothills Region. Always looking for new ways to give back to her community, she is proud to have worked with fantastic organizations such as the Canadian Red Cross, Calgary Regional Trail, Family of Women, and the Okotoks Agricultural Society. During the 2013 Southern Alberta Floods, she was quick to become the Flood Recovery and Erosion Control Program Coordinator for the Municipal District of Foothills. Having been buying and selling homes in Calgary and the Foothills Region since she was 23, Tracy is deeply passionate about the communities and people that make up the place she is proud to call home.
When it comes to real estate, Tracy takes a personalized approach. Knowing a person's unique goals and creating a marketing plan to make sure those goals are achieved is key to her innovative strategy. Leveraging over a decade of negotiating experience, she uses her skills and expertise to provide successful outcomes for her clients. In addition to being a licensed Land Agent for the Province of Alberta, her experience and deep knowledge of a wide array of real estate types help her provide expert advice to a variety of clientele. With her vast network of contacts and resources, you can be sure that no matter your real estate needs, Tracy will always be able to help.
In moments of downtime between volunteering and helping her clients, you can often find Tracy spending time with her three horses or the other love of her life—her Golden Retriever, Jake! Besides keeping her grounded with his steadfast moral support, Jake is a silly and sweet constant that always brings a smile to her face (and drool marks to her hardwood floors)! Tracy also loves reading (everything from fiction to research papers) and enjoying concerts by her favourite bands.
When it comes to real estate, Tracy Warrington gets it. She understands every aspect of the home buying or selling journey and would be happy to guide you every step of the way. If you are thinking about buying or selling a home, don't hesitate to get in touch! Tracy would be happy to see how she can help you.